Skip to Content
Commercial Emergency Plumbing
Emergency Commercial Plumbing Services in Birmingham
There is nothing worse than having a plumbing emergency at your business. You have more important things to do than worry about your plumbing, but when it's an emergency, you have no choice. It must be addressed right away. Lucky for you, Latta Plumbing can be on the job quickly to assess the situation and prevent any further panic. Our team has years of experience handling commercial plumbing emergencies for businesses in Birmingham and the surrounding areas, which means we have the knowledge to handle any problem you task us with. Please reach out to us right away if you're facing a plumbing emergency. We'll be there as soon as we can to take care of it!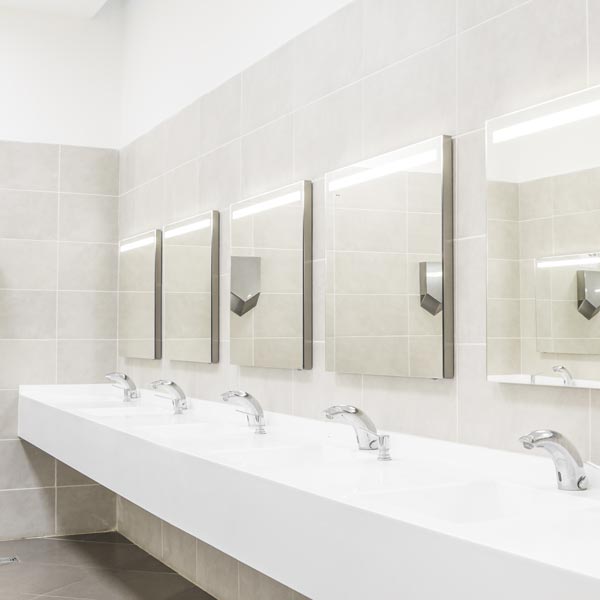 When Should I Call for Emergency Service?
Sometimes, it can be difficult to know what constitutes a plumbing emergency. For the most part, anything you feel requires immediate attention is likely an emergency. Don't feel like you have to wait around to call us during normal business hours or wait for an appointment. If you need help now, call us. Our friendly staff will listen to the issue and determine whether you need a plumbing expert right away or whether it can wait.
Some of the Most Common Commercial Plumbing Emergencies Include:
Overflowing Toilets: This problem is bad for business. Your customers can't use the restroom if one or multiple toilets are overflowing. Not to mention, it creates a mess on the floor and a contamination risk.
Severe Clogs: Severe drain clogs not only make it difficult to use the plumbing systems in your business, but they are also a hazard. Pipes or sewer lines that are clogged are at higher risk for bursting due to the pressure built up when water can't pass through. Call us as soon as possible to take care of it.
Busted Pipe: A busted pipe can create enormous problems for your business as it can gush water into walls and onto the floor, damaging flooring, drywall, and other building materials. Shut off the main water source as quickly as you can, and then call us.
Standing Water: If you arrive at your business to find standing water, but have no idea where it came from, it's time to have an expert take a look. We can identify the source of your leak and get it taken care of right away, preventing any more water from puddling at your location.
Call Us Anytime, Day or Night
A severe plumbing problem is not something to put off. If you're facing an issue that's causing a safety hazard or is damaging your facility, don't delay in calling Latta Plumbing for emergency service. Our answering service will dispatch an experienced plumber to your location as quickly as possible to help you get the situation under control. Call us anytime, whether morning, noon, or night.
Getting the Job Done Right, Every Time