Skip to Content
Water Heater Repair & Installation
Latta Plumbing: Your Water Heater Repair Experts in Birmingham, AL
Looking for water heater repair experts in the Birmingham or surrounding area? Call us today at 205-631-6445 and speak to one of our friendly customer service experts.
Water heaters are extremely important for your comfort and that of your loved ones. Taking a cold shower during cold winter days is a truly terrifying experience, and could be avoided with the the right professional services. At Latta plumbing, we can repair any malfunctions that your water heater may be experiencing, or even install a new one if needed.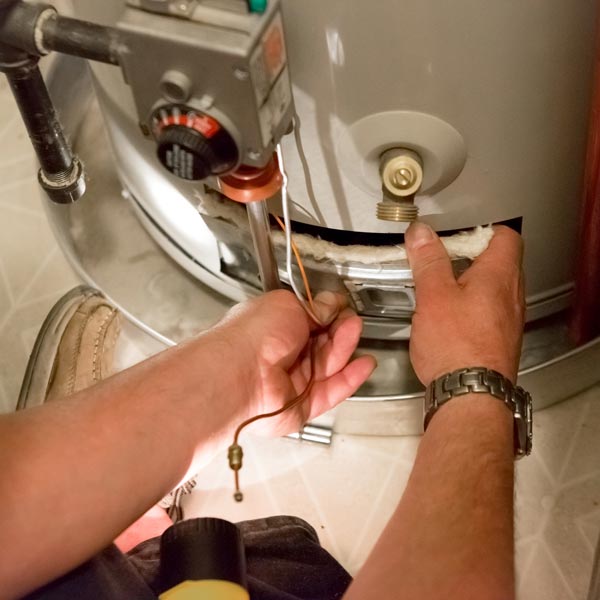 When Is It Better to Repair a Water Heater?
Considering the age of your water heater when any major repairs are needed is helpful, since technology actively produces new models that may be more efficient to use in your home.
Older water heaters generally only have a few years left in them, even with the plumbing services being done, making it a good idea to look into whether or not repairs are even a good idea for your existing water heater.
What are Some Types of Water Heaters?
Tankless water heaters have been steadily growing in popularity due to the ability to have a perpetual amount of heated water, making it a very convenient option for most homes. Ideal for smaller homes, these heaters have the possibility of being mounted onto a wall.
Electric water heaters have been fading from popularity due to the costs involved with running and maintaining them, but they are still appealing to many homeowners due to their very compact size. Electric heaters are so compact that they can even be placed underneath a sink or inside a smaller cabinet, making them a great choice for many homes.
Conventional gas heaters are a great choice for those that want quickly heating within a large capacity. Unfortunately, these heaters are known for using up a lot of water when used. We recommend that you become familiar with all three options so that you can determine which water heater would be best for your home.
How Can I Lengthen the Lifespan of My Water Heater?
While you'll need to replace your water heater every decade or so, there are several things that you can do to extend the lifespan of your heater. Hiring a plumber to clean and flush out your water heater can help prevent buildup that occurs over time, slowing the deterioration process and ensuring optimal plumbing performance.
Contacting a plumber to install pressure regulating valve can also reduce system pressure in your heater so that it is capable of running without the risk of repairs being needed. With the reduction in wear and tear on your water heater, a pressure regulating valve can be one of the best investments that you can make to help ensure that your water heater will last for many years to come.
A water softener is another popular contribution that you can make which will be able to extend the lifespan of your water heater without a lot of money spent.
For any water heater repair services in the Birmingham, AL area, contact us today at 205-631-6445.
Getting the Job Done Right, Every Time