Skip to Content
Commercial Plumbing Service
Are you in need of reliable commercial plumbing services in the Birmingham area? Call us today at 205-631-6445 for immediate solutions.
We offer commercial plumbing services that you can trust. Our company can help you figure out if you have a slab leak. We can also repipe your business, and we can help you figure out the best way to clean your drains. We know how important it is for every aspect of your business to run smoothly including your plumbing, so you can count on us to offer fast and efficient services you can trust.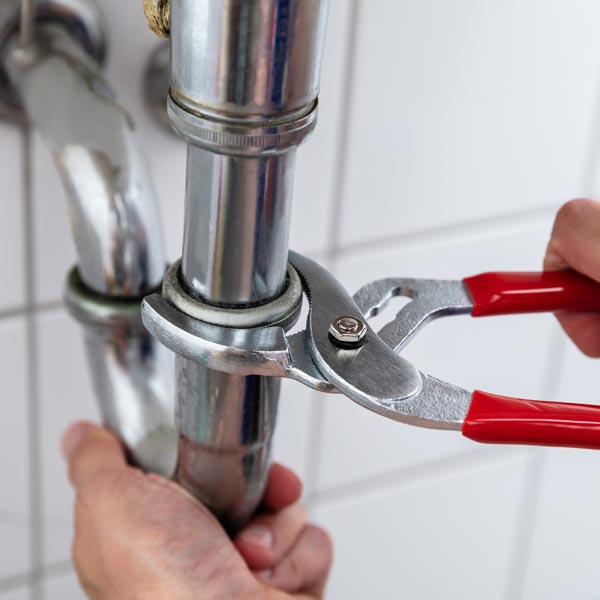 What Is a Repipe?
A repipe is when the pipes in your building are replaced. You may need this service if you have old pipes that are leaking or are rusted. If you notice that your water pressure has dropped or see brown colored water running out of your faucet, it may be time to have your building repiped. You can enjoy having better water pressure, cleaner water, and much more after we have repiped your business. We can come to your location and see if this service is right for you.
How Can I Tell If I Have a Slab Leak?
A slab leak is a leak that is located underneath concrete. There are a few ways to tell that you have a leak. Cracks on your floors can be a warning sign. If your flooring feels hot to the touch or has a lot of moisture in certain areas, you may have a problem. If you can hear water running when your water is turned off, that is a sign of a possible slab leak. You should also be concerned if you notice a sudden drop in water pressure. If you see that your water bill has gone up, this could be a sign of slab leak as well. We have professional tools and equipment that can find your leak quickly. Once we find it, we can take care of it for you.
What Is the Best Way to Clean My Drains?
Your drains can be cleaned through hydro jetting. We can make sure that debris does not get caught in your pipes, and we keep water flowing freely. A plumbing snake can also quickly and easily clean your drains. You may just need to have a drain inside of your home snaked or possibly your main drain line, depending on your unique situation. We are ready to take care of one or multiple drain problems.
Our company has the right tools and equipment to take care of your plumbing needs, and we have plenty of experience. If you need commercial plumbing assistance, be sure to contact Latta Plumbing today at 205-631-6445 for fast results.
Getting the Job Done Right, Every Time