Skip to Content
How Long Does a Bathroom Repipe Take?
Repiping Single Bathroom Takes Five to 10 Days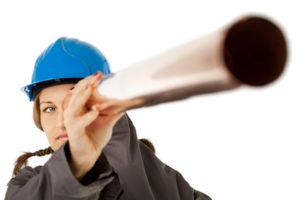 Although our customers may want to have bathroom repiping accomplished as quickly as possible because of the inconvenience it involves, it is wise to let our master plumbers take their time when doing a repipe to perform the best job possible.
A number of factors affect how long bathroom repiping will take. The configuration and length of your pipes, along with the location, will determine how long the actual plumbing work will take. Usually, two to five working days are sufficient for this phase of work, however, you have to take other facets into consideration. In most instances, our workers will have to cut into your drywall or plastering to get to the pipes to be replaced. The degree of difficulty of reaching these areas will also factor in the time needed to complete the job.
Once piping has been replaced, however, you will also need to consider the time that it takes for work such as replacing drywall and repainting or otherwise covering the affected area. Not only does that take time, but your local plumbing inspector must also examine the repiping job before new walls are installed, further adding to work time. For these tasks, add another three to five days, making the entire process take from five to 10 days.
Before our certified plumbers come to your premises to install new bathroom piping, we recommend that you do several things to facilitate the job. Although you won't have to move out of your house, we suggest that you move any valuables out of the bathroom where the repiping will occur to give our crew the best access to the area and to protect your belongings. In addition, you will have limited access to water in other areas of your home. Our plumbers will allow for water service to one other bathroom and your kitchen while work is underway.
Is your bathroom in need of a full repipe? Call Latta Plumbing today at 205-631-6445 for the best services in Birmingham!