Skip to Content
Tips for Buying the Right Water Heater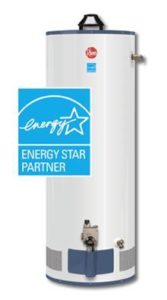 Water Heater Buying Guide – Tips to Save on Energy Bills
It used to be that when a water heater went bad, most homeowners simply purchased a new tank and replaced the old one. With plumbers Birmingham al, water heater replacement the new federal regulations that recently went into effect April 2015, water heaters are now required to be more energy efficient. Buying a new water heater is now a little more complicated, and quite possibly more expensive upfront. However, you should save money over time with a reduced utility bill.
These water heater buying guide will help you choose the right water heater for your home, and help you save money on your utility bills with the installation of the newer, energy-efficient water heating systems.
If you haven't replaced your water heater in a few years, you may discover that you have more choices than before, so it's worth doing some homework to find the perfect water heater for your home. In addition to conventional tank water heaters, tankless water heaters have improved in recent years so you won't be left shivering in the shower as you may have in the past. Most tankless water heaters, which only heat the water you draw, already meet efficiency standards due to reduced operating time. Other choices include hybrid electric/heat-pump models, condensing gas water heaters, and solar water heaters are becoming more popular.
While meeting the new Department of Energy efficiency standards, the water heaters used in most homes won't seem that different and will get a modest boost in efficiency, according to the American Council for an Energy-Efficient Economy. Larger units, however, those 55 gallons or more, will need to shift to the newer technologies to achieve efficiency gains.
Water Heater Buying Guide – Can You Save Money from a New Water Heater?
You may not realize it, but a water heater accounts for nearly 20% of a home's overall energy cost, so this actually great news for homeowners with a substantial reduction in utility bills. The new energy requirements affect gas water heaters (about 50% of US homes), electric water heaters (approximately 40 percent), with oil tank water heaters rounding out the remaining homeowners.
The larger Water heaters, those that hold 55 gallons or more, will obviously realize larger efficiency benefits. However, to achieve those reductions in energy usage, they will need to utilize newer technologies such as electric heat pumps, (these transfer heat from the air to water) and condensing gas water heaters which capture heat and disperse it up a flue.
Most homes use conventional water heaters that hold 55 gallons of water or less. If this is your situation, keep in mind that it's possible that the newer, more efficient water heater may be slightly larger than your current water heater. The size difference is typically just an inch or two, so you'll want to allow for the size difference in tight quarters or height to match current connections.
The newer energy standards should help increase the water heater's energy efficiency by an average of 4 percent. A.O. Smith, Bradford White, and Rheem have models that meet these standards, and they are readily available to purchase at a variety of retailers and plumbers in your area.
Water Heater Buying Guide – Options for Electric and Gas Heated Homes
If your home uses electric heat, your replacement options include purchasing two conventional water heaters with sub 55 Gallon capacities, which is less efficient than the best option for electrically powered homes, a hybrid heat pump. A hybrid heat pump will Printoffer the biggest efficiency gains over time, saving a substantial amount of your current energy bills. Homes using gas heat will have the option of a larger condensing gas water heater, or as with the electric home option, using two smaller conventional water heater models.
Also known as hybrid water heaters, heat pump water heaters transfer heat from the surrounding air to the water. The ACEEE says that condensing water heaters are designed to reclaim escaping the heat by cooling exhaust gases below 140 degrees F, where water vapor in the exhaust condenses into water. When replacing a large water heater with either of these types, keep in mind that they may require more space. For more information on specific models, check manufacturers' websites. Most water heater makers have been gearing up production for the new regulations.
Should You Repair or Replace Your Current Water Heater?
Buying a new water heater can be expensive. First see whether your old water heater can be repaired prior to spending hundreds for a conventional water heater, or possibly thousands for a tankless or solar water heater model. If your storage-tank water heater is already corroded, it's time to replace it. However, if your water heater is leaking, has a bad heating element or the pressure valve is not functioning properly, consider a repair first.
A good tip is to see whether the cost of the repair outweighs the energy reductions over a 5-6 year period, especially if the warranty has expired. Water heaters aren't designed to last forever, and the newer models offer a nice energy-saving while supporting a better environment.
Water Heater Buying Guide – Are All Water Heaters the Same?
Most conventional store-tank water heaters look the same on the outside. Rest assured, however, there are vast quality differences that vary from brand to brand, model to model. Typically when you pay a little more for a quality water heater, their hybrid water heaters Birmingham al
are benefits in doing so both on energy efficiency and performance. Water heaters with longer warranties tend to have larger, better heating elements, thicker or longer corrosion-fighting metal anodes, and better insulation throughout.
Longer warranties are also a good indication of better quality for tankless water heaters, though their added complexity can mean more potential problems. Tankless water heaters used with hard water can shorten the manufacturer's warranty, and most manufacturers recommend you service these types of water heaters every year.
Hybrid water heaters combine an electric storage-tank heater with a heat pump that captures the warmth from the air. These hybrid water heaters are extremely energy efficient. You can save approximately 60 percent over electric-only models with most hybrid models. You'll also save by replacing a broken oil-fired heater with a hybrid. Solar heaters supplement an electric heater with heat from the sun's rays. How much a solar water heating system can save you depends on where you live, which system you pick, and how much sun exposure is available.
What Size Water Heater Should You Buy?
Water heaters are typically sold on the basis of how many gallons they hold. Different size families use varying amounts of hot water depending on showers per day, laundry loads, running the faucet or washing dishes for example. The first-hour rating GasCondensing_Savings(FHR) and gallons per minute rating (GPM) is extremely important when it comes to choosing the correct tankless water heater. You should always talk to a professional before going it alone in choosing this type of water heating system. Make sure the company you're working with is familiar with this type of system to make sure you've got enough capacity for your home. It's not just as simple as it is purchasing a storage tank unit.
Choosing the right water heater, whether it be a standard storage-tank, hybrid system, tankless or a solar system can save a tremendous amount for your family.
DIY or Hire a Qualified Plumber Contractor?
Until these recent regulations came into play for water heaters, many homeowners chose to replace their water heaters themselves. You'll need to do a little more homework than before so you can ensure you're meeting the new energy requirements, and installing a tankless system or a hybrid heat pump offers considerable savings over traditional water heaters. So much so that it's worth talking to a local professional about the options available to you. You might need a building permit prior to installation and proper installation and maintenance can mean additional savings when the energy bill comes each month.
A qualified plumbing contractor, like Latta Plumbing Service in Birmingham, is qualified to handle all of your installation and maintenance requirements for any of the above-mentioned water heater systems. For more information on the new regulations for water heaters and appliances, check the websites of the ACEEE (acee.org) and the DOE (energy.gov) as well as the manufacturer of any water heater you might be considering.
[coupongen id="3″ align=" left"]If you're looking for qualified plumbers in Birmingham AL or the surrounding areas, Latta Plumbing Service has been serving residential and commercial plumbing customers in the Birmingham Area for over 40 years.
Feel free to call us with any questions you may have in regards to your next water heating system or any other plumbing questions you may have at 205-631-6445 or drop us a quick email and we'll get back to right away. We hope this water heater buying guide for water heaters was helpful to you and encourage you to share it with your network if you think it would add value.