Skip to Content
Do You Have Stink in the Sink? Get That Garbage Disposal
Top 10 Reasons to Install a Garbage Disposal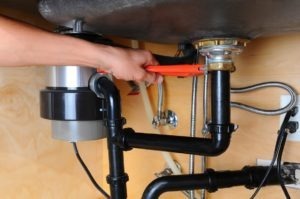 Finding the best garbage disposal system for your home is not an easy task. As a homeowner, you want an effective setup that's also easy to maintain.
This is why consulting a group of garbage disposal professionals is a good idea. Having said that, what are the top 10 reasons you should install a garbage disposal?
Peace of Mind in the Kitchen
1. Makes Your Job Easier
The fact that a garbage disposal will lighten your workload is common sense. Cleaning your dirty dishes is easier and leftover food isn't caught in your sink
2. Lower Amount of Waste
With a proper system, you properly grind up all of your waste. This will ensure your sink is always sanitary and running effectively.
3. No Unbearable Smells
Since you'll have less waste, you'll also be free of all foul odors.
Affordable
4. Right For any Budget
A lot of homeowners luck out and have garbage disposals already installed in their homes. But, it's relatively inexpensive to get a brand new system and have it setup.
5. Maintenance Makes For a Good Investment
One of the good things about garbage disposals is they don't require a substantial amount of maintenance. Basically, all you have to do is clean it out with water every once and a while. Proper maintenance makes the original price more of an investment in the long run.
6. Relatively Safe
Bodily harm is, of course, a concern most consumers have with garbage disposals. However, a garbage disposal system is relatively safe. Rest assured there are no risks with most setups, so you shouldn't have any problems.
Additional Benefits
7. Gardening Benefit
You can turn your waste material into manure by gathering it from the sanitation tank. This is important for anyone with a garden because you'll run out of fertilizer to use.
8. Sanitary Kitchen
Logic dictates because your kitchen is where you prepare your food, you need a clean kitchen. For this reason, disposal systems are essential. They eliminate your waste so you can continue cooking your meals.
9. Less Waste For Our World
Obviously, if we have less garbage in our kitchens there is less garbage taking up our landfills. So, have a disposal system actually helps out our environment as well.
10. Less Of a Rodent Problem
Finally, you'll cut down on rodent infestation because you'll have less garbage to attract them with.
Smelling a stink in the sink in your Birmingham home? That means you need garbage disposal, just Call Latta Plumbing at 205-631-6445, and have an expert install one today!