Skip to Content
How To Find A Reliable Plumber in Birmingham, AL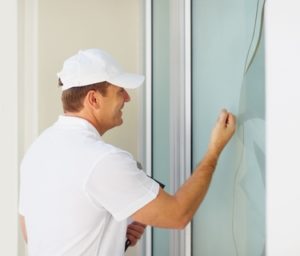 Find the Right Plumber For You
When you are living in or near Birmingham, Alabama and you are in need of a professional plumber or plumbing service to assist you, searching for a reliable plumber can be done by utilizing a few online and offline resources. Finding the most reliable plumber in Birmingham can be done by using local listings and directories in addition to conducting a bit of your own research, online. Search LocallySearching locally for a plumber in Birmingham, AL is one way to compare the options you have available based on the type of plumbing services you need. Searching locally is possible by using business directories and checking local listings for companies seeking work and new clients.
Find a Referral
You can also find a reliable plumber with a referral from a family member, friend or another individual you trust and know on a personal level. Hiring a plumber from a referral often guarantees you will be provided with the same level of service that was given to your own loved ones or friends.
Ask for a Quote
Many times, plumbers are capable of giving quotes to you over the phone or by providing free consultation and visiting your home depending on the type of plumbing problems you are experiencing. Asking for a quote before you hire a plumber will allow you to gauge professionalism and the cost of the fix or repair you need to help with determining which company is right for the job. Ask the professional plumbers to create a list of the charges the job will incur in detail to ensure you are not given any surprise charges or fees once the labor has been completed.
Ask About Certifications and Qualifications
Before you hire any type of plumber or professional plumbing company, inquiring about the type of certifications and qualifications each professional has is essential. Ask about the type of jobs the plumbing company specializes in and whether or not each plumber is licensed, certified and insured before you choose a plumber you want to hire.
Compare Options Online
Another way to find a plumber in Birmingham, Alabama is to search for all of the options you have available online. Browsing for a plumber in Birmingham online is a way to view and compare the types of services that are provided in addition to having the resources to view and read real client testimonials and reviews on any type of company.
If you have any questions about hiring a plumbing contractor in the Birmingham area, then give us a call at 205-631-6445.