Skip to Content
If You Have a Clogged Toilet, This Blog Will Tell You Why
Clogged Toilets – What Are the Top 10 Reasons Why a Toilet Clogs?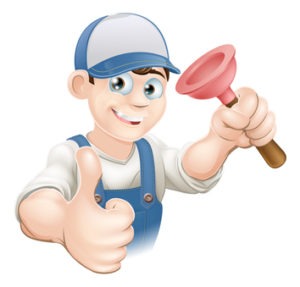 A clogged toilet is a common, and irritating, issue that happens to most people. However, there are a variety of methods and mechanisms that can lead to a clog in your toilet and necessitate the call for a plumbing professional. Below are a solid ten different causes for a clogged toilet.
Improper Waste Disposal Beyond biological waste, there are very few things that should be disposed of within a toilet. Diapers, the cotton from tampons and cigarette butts, dental floss, and even dryer sheets are among the most commonly-flushed items that shouldn't be. Some of these items just become problems for your local water treatment facility, which must dispose of them as solid waste.
Lacking Water Pressure Low-pressure toilets require more effort to dislodge some materials. Furthermore, those used to regular flow toilets run the risk of a clog with their usual degree of toilet paper usage. Trying to solve this problem can do more harm than good when you…
Rapidly Over-flushing the Toilet Excessively flushing a toilet, or flushing it before the bowl completely refills can worsen an existing problem.
Deposits of Hard Water A white build-up on the holes below your toilet's rim can restrict the flow of foreign material.
Trap Issues This happens when the trap, that S-shaped area between your toilet bowl and the drain, is obstructed by a lot of toilet paper, a toy, or any of the items on number 1.
Drain Line Clogs throttle the flow of water as it heads to the sewer or septic tank. However, other drain lines, such as from your washing machine, can cause a crossover clog if unchecked and untreated.
Vegetation Depending on the age of your residence, or its plumbing, roots may have grown in such a way that they interfere with the pipes.
Rust Rusting can lead to rough patches of piping that materials can latch onto and build up around.
Broken Pipes A dislodged or damaged pipe can cause a backlog of material, clogging the pipes.
Toilet Paper Using toilet paper that advertises incredible absorbency is a surefire way to wind up clogging the toilet. Such material is resistant to breaking down.
Can't flush your Birmingham toilet in your home? We can fix that, just Call Latta Plumbing at 205-631-6445 today, and get the correct experts on the job!