Skip to Content
Plumbing Projects You Are Better Off Leaving To a Plumber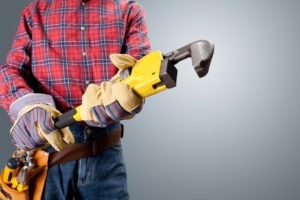 Got a Project in Mind?
The Internet has made it very easy for people to find information on just about anything. In fact, it seems like anyone can fix anything nowadays just by reading a how-to article on the net. However, there are times when important projects are best left to professionals plumbers. Nowhere is this more apparent than in the field of plumbing.
Improperly completed plumbing projects can cause a number of problems that range from the minor to the dangerous. Some of the problems that stem from a poor job include things like leaking pipes, water damage, blocked drains, and more. That does not include other problems, such as the risk of a badly done job not being covered by your insurance company. It also does not cover things like permits, which must sometimes be acquired for larger jobs such as fixing a septic tank. If done improperly, you not only cause damage to your own home but you also run the risk of damaging other homes in your neighborhood.
Plumbers undergo extensive training and bring with them an experience that can not only fix the problems but also identify others before they have a chance to get out of hand. For example, a plumber looking at a leaky pipe could notice more serious problems that a DIY'er would not see. The problems that could arise from such a simple issue are not worth the frustration of more serious issues down the line.
Although it can be an option for small problems like a clogged sink, DIY should not be considered for the more important projects. Plumbing is the backbone of a home and needs to be properly maintained to be effective. The only way you can be sure that your plumbing will be running smoothly is to hire a professional that truly knows what he is doing.
Looking for a reliable and knowledgable plumber in the Birmingham area? Call us at 205-631-6445 and schedule a service call today!