Skip to Content
Why Do My Drains Keep Clogging?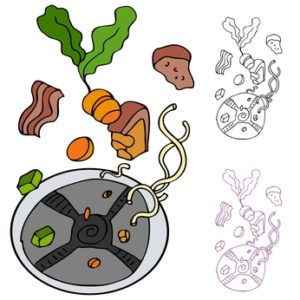 Reasons To Get A Garbage Disposal Unit For Your Home
When you own your home, you need to think about the different additions you can incorporate into your kitchen. Some homeowners will want to consider getting a garbage disposal unit sometime soon. This can be a very effective inclusion to consider because it will keep your kitchen sink running effectively. This can be vital for anyone that needs to make sure that their kitchen piping stays free of clogs. Think about whether you may want to get the best garbage disposal unit installed by a trained team of plumbers soon.
You will first need to simply think about whether you generate a substantial amount of waste during each day. This is fairly common for some families out there, who may be more likely to experience some clogs as a result. Getting a garbage disposal unit installed can help to make sure that you never worry about clogs forming in your kitchen area. This can prevent you from having to call out a repair crew to fix your piping. It can also help make sure that you don't get a clog midway through washing dishes
Having a garbage disposal unit installed for your kitchen can make your job as a homemaker run much more smoothly. You won't need to meticulously plan out whether you should scrap different types of food out in the trash. This will let you get through the dishes faster and get on to other things around your house. Think about trying this out if you want to minimize the difficulty that you may be facing in getting everything done on time around your home.
Finally, you might also find that you can save on both water and power bills by using these garbage disposal units. When you can get the dishes done quicker, you will likely need to run the water for a shorter amount of time. You can also switch up the settings you have on your dishwasher. This can also help you conserve energy since the dishwasher won't need to bust through tough grime. Just try to look for a garbage disposal unit that can be run efficiently and effectively.
Are you thinking about installing a garbage disposal in your Birmingham home? Call Latta Plumbing at 205-631-6445 and schedule a service call today!